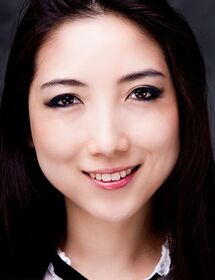 Aiko Horiuchi is a Japanese actress, writer and painter. She portrayed the ghost of Kayako Saeki in The Grudge 3, replacing Takako Fuji. She has lived in London, studying acting and filmmaking, for over 10 years.
Biography
Edit
Aiko Hourichi has been living and studying acting and film making in London for the last ten years. She is a native Japanese speaker and is fluent in English. Her acting career began in episodic Television work as a non featured performer in such series as Eastenders and Holby city. She has gone on to appear in the films such as Die Another Day, Charlie and the Chocolate Factory and as Kayako in The Grudge 3.
Aiko is an artist qualified with a Masters Degree in Philosophy and European Art History and Bachelor Degree in Japanese Art History. Aiko has a Curators Certificate and a Junior High School and High School Teachers licences.
References
Edit
External links
Edit